Transforming College of the Mainland's Learning Environments
College of the Mainland's buildings can be renovated to become next-generation learning environments that will provide varied and diverse settings for its students. The renovations can be simply performed by maximizing the existing spaces and introducing next-generation elements into the spaces. One opportunity for this is the Math and Science Building. The space is very efficient, with classrooms and offices flanking the hallways. The building currently holds large, outdated science labs. If new labs were built, these existing labs could be renovated into Next Generation Learning environments that take advantage of these large spaces and existing infrastructure. Next Generation renovations at this campus would include:
Learning Commons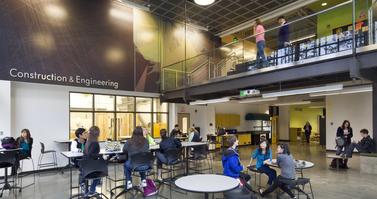 The planning team created a space in the center of the wing that can serve as a Learning Commons. This space can be used for class or large presentations. It is open to the hallways, allowing for participation from all college students. This space would include movable furniture as well as interactive technology.
Collaborative Areas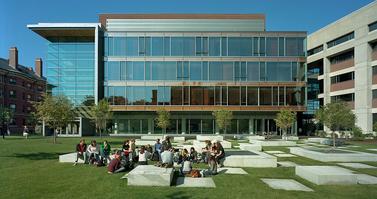 Some of the classrooms could be combined to create a large collaborative space that can be used for class, or by students before or after class. These would be equipped with furniture that would promote collaboration, as well as be equipped with technology to support the learning activities.
Transparency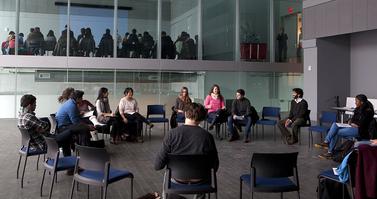 Glass walls from the classroom to the hallways and learning commons will allow for connectivity between classroom areas and the active learning environments outside them.
Media Bar and Touchdown Spaces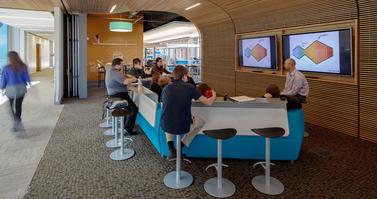 Students today need the opportunity to work independently and charge devices between classes. Touch-down spaces and the media bar allow for this to take place, happening more quietly in the touch-down locations and more socially in the media bar.
Huddle Rooms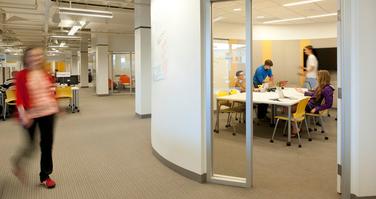 These rooms could be used by staff and students for quick, impromptu meetings, as well as for concentrated work that requires more focus. These rooms would have glass walls facing toward the open spaces to foster a continued sense of place and enhanced safety.
Active Furniture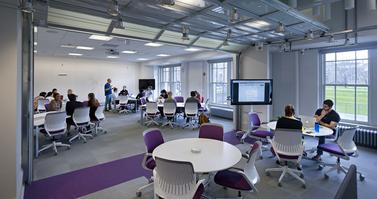 Essential to all renovations in the College of the Mainland is the need for active furniture that can be moved easily to create a diverse variety of learning settings. These need to include not only classroom furniture but also casual seating areas for students to congregate before and after class.
Systems Improvements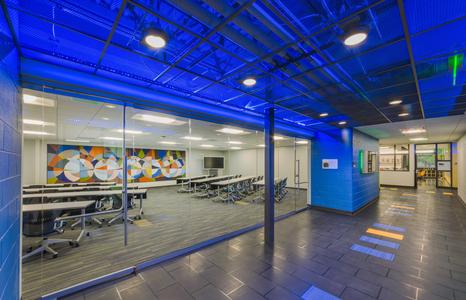 As part of COMPASS, improvements to major building systems should be included. These improvements would include upgrades to state-of-the-art, energy-efficient LED lighting, as well as heating, venting, and air conditioning systems upgrades for maximum energy efficiency. In addition, architectural finishes such as paint and floor finishes need to be refreshed to bring the environments to current materials and color palettes.